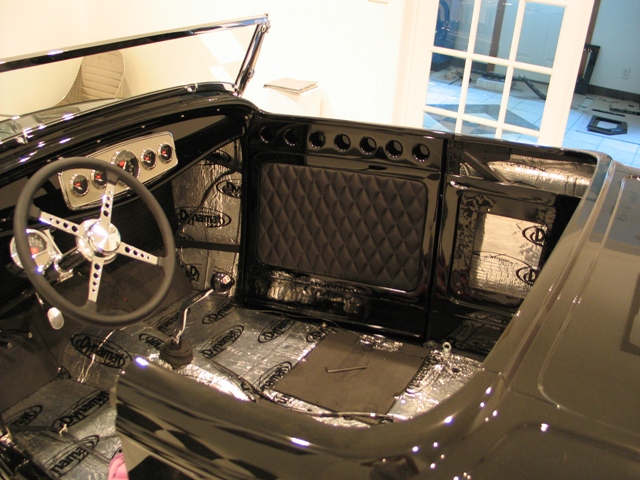 The final stage - finishing up the cockpit. Here's the door, back in the car after sanding and buffing. The upper flared hole piece is installed, as is the diamond stitched insert. All that's left is the carpet at the bottom of the door.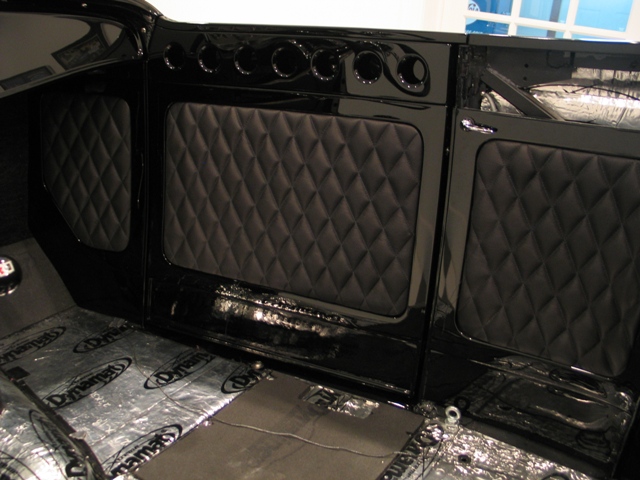 At this point the kick panel is added, along with the rear quarter piece. Inserts are in and just the lower carpet needs to be added.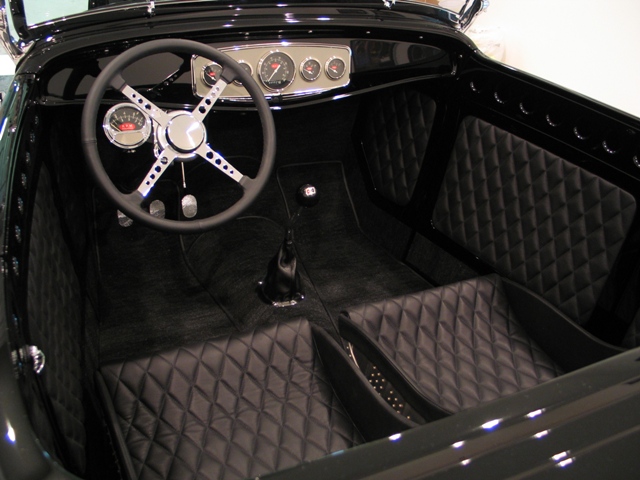 Jump ahead a bit, all of the carpet has been added, seats are covered and installed and carpet at the lower ends of all panels is finished.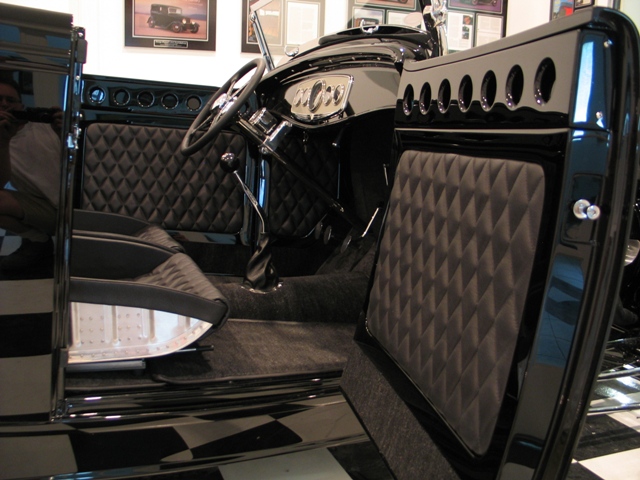 Here's a different angle. All of the paint (doorjambs, behind the flared hole pieces, etc) is finished really nice. It's a very comfortable car to be in!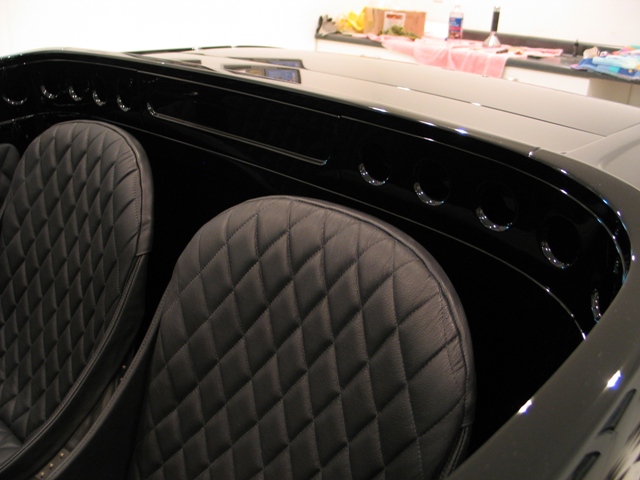 Here's a shot of the behind seat area. The large panel behind the seats is all paint. The flared hole pieces all remove for ease of cleaning.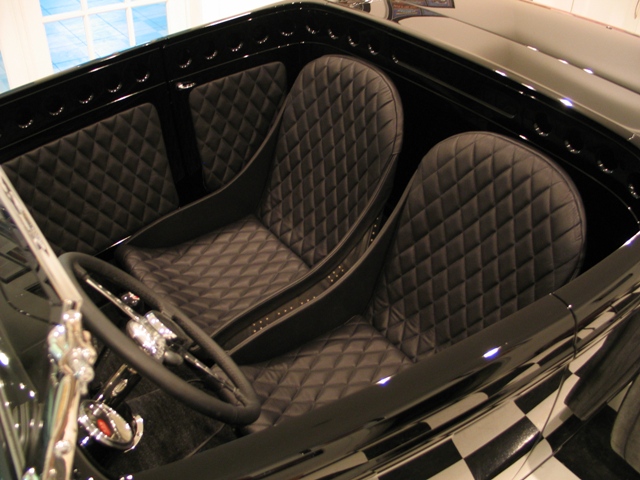 The interior all buttoned up. It's ready for a cruise!